Manufacture and made in Germany
Passion for health, ergonomics and people's well-being.
Moved by the back pain experienced by many people, the company founder Eduard Haider developed and designed the first decoupled and oscillating work chairs at the company site in north-eastern Bavaria in the early 1980s.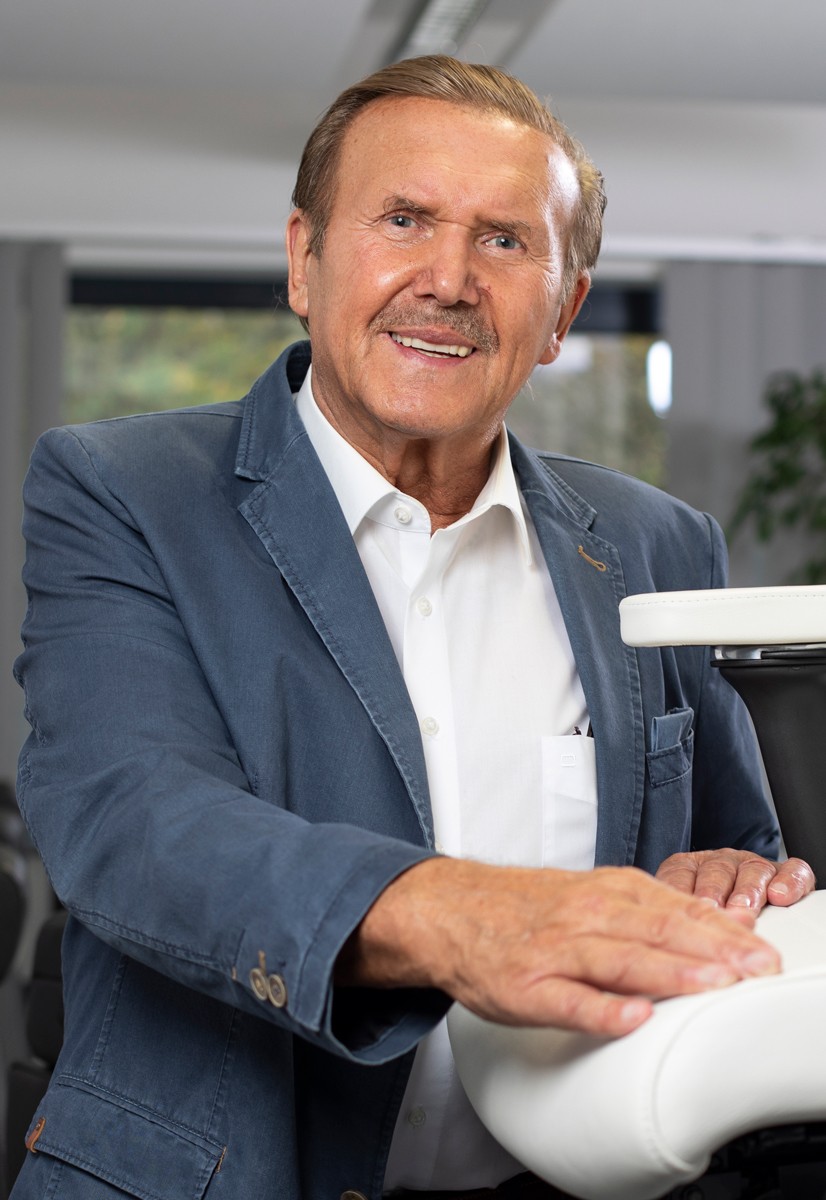 He was inspired by the experiments and findings of the American neurologist Dennis McGinty, who was able to prove in 1982 that oscillating movements can promote physical and mental performance.
With the invention of the BIOSWING seating system, he fulfilled his vision of healthy and active sitting and had it patented in 1983.
In close cooperation with higher education institutions, medical specialists and therapists, he refined and optimised his first products to create new product lines and additional areas of application: these innovative and creative achievements were documented in a total of 10 patents.
Outstanding solutions have been created over the past 35 years on the basis of decoupled oscillators, which thousands of physiotherapists now use with their patients in day-to-day practice.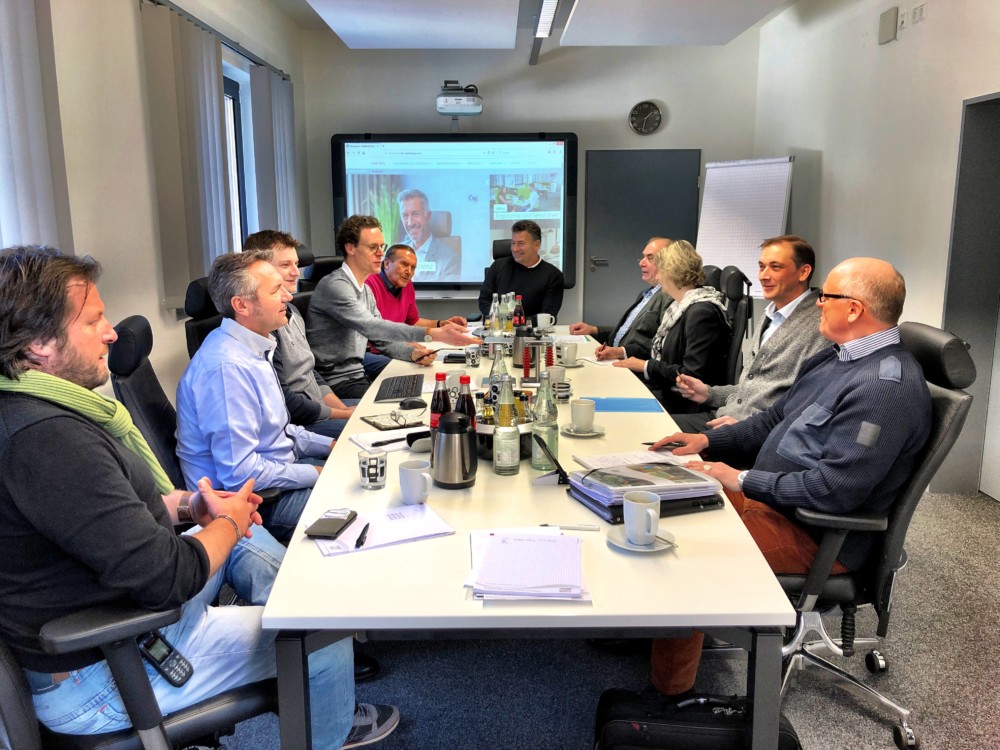 To this day, the company has remained true to his core mission: to develop and manufacture first-class solutions that support human health, performance and well-being. This goal has been internalised by the qualified and motivated team of around 100 employees, who give their all day after day.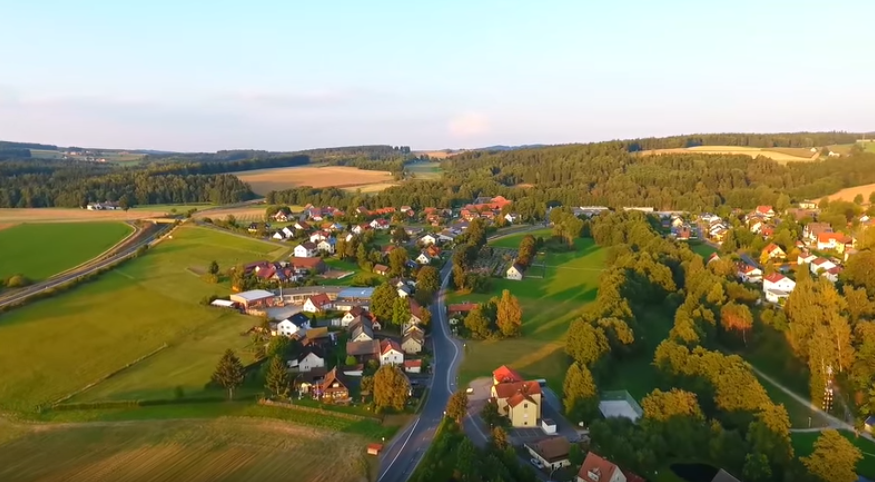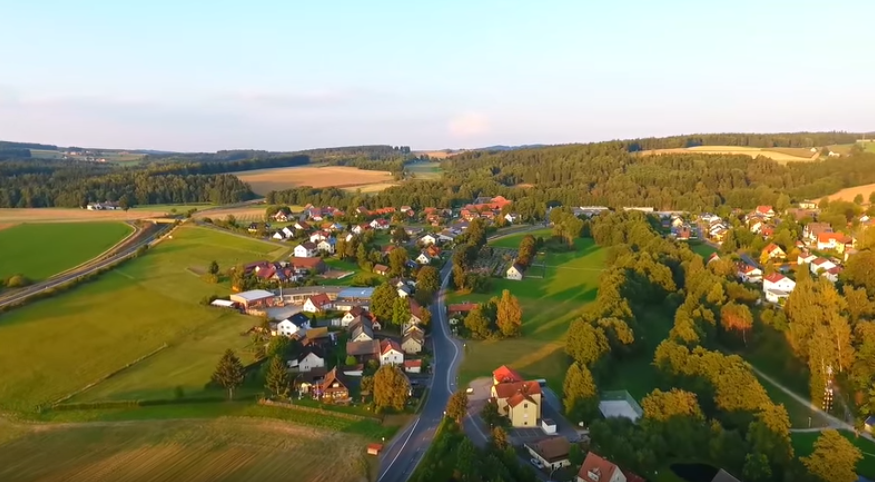 The production strategies "made in Germany" and "everything under one roof" have proved to be effective, with all parts of the sitting, training and therapy systems developed at the Pullenreuth plant and produced on-site using high-quality materials. The skilled manufacturing handicraft combined with cutting-edge technology thus creates long-lasting and high-quality products that are used by therapists, health buffs and discerning customers over many years.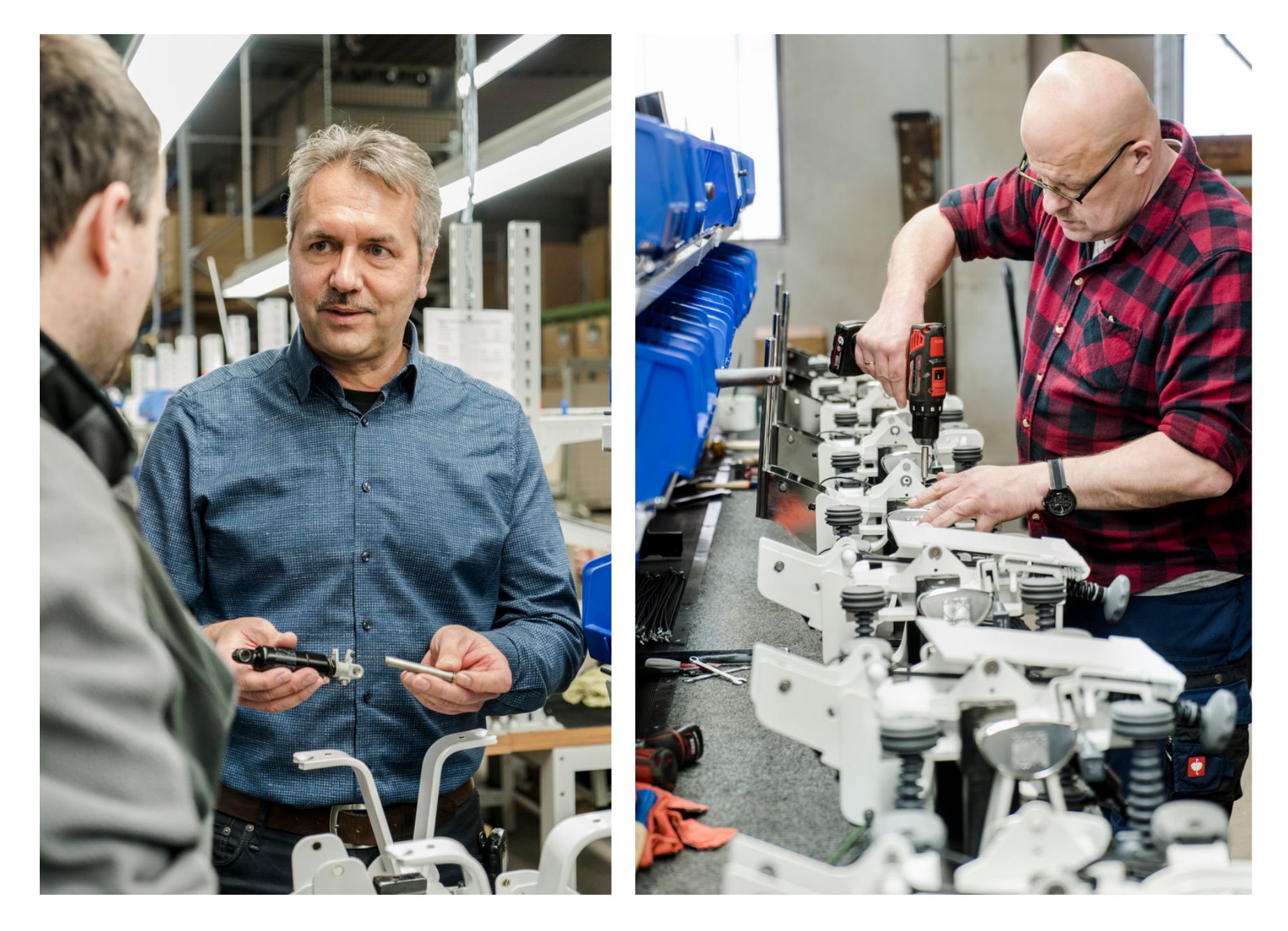 Our numerous ergonomics experts in some 150 specialist retailers and consulting companies in Germany, Austria and Switzerland ensure that all customers receive the best possible advice and reliable after-sales support.
Milestones


1948

Founding of company by Eduard Haider sen.

1970

Eduard Haider's first inventions and developments

1982

Innovation: first prototype of a biodynamic HAIDER seating system

1983

The first HAIDER patent

1985

Innovation: the first measurement system developed for measuring movement while seated

1987

The company HAIDER BIOSWING founded

1991

Cooperation begins with Dr Eugen Rašev

1993

Innovation: first prototype of the BIOSWING POSTUROMED

1996

Awarded the Bavarian State Prize

1996

Innovation: the first measurement system launched for physiotherapists

1997

Start of distribution via qualified specialist retail partners

1998

Innovation: creation of the world's first swing stick, "PROPRIOMED"

2003

Success: HAIDER BIOSWING therapy devices are used by 7,000 practices and rehabilitation clinics worldwide

2006

Eduard Haider awarded the Bavarian Innovation Prize

2007

Beginning of the worldwide distribution of BIOSWING products

2008

Test winner in the large-scale BGIA study on behalf of Employers' Liability Insurance Association VBG

2012

The swing stick BIOSWING Improve is test winner in Consumer magazine "Guter-Rat"

2012

Production and administration expanded

2013

Innovation: the new generation of the seating mechanism is presented with the launch of the BIOSWING 6 series

2016

Numerous BIOSWING seating systems and the BIOSWING Improve swing stick are awarded the AGR quality seal

2018

More than 50,000 therapists work with the BIOSWING therapy system every day
Vacancies
Trainee tool mechanic (f/m)
We are offering a tool mechanic trainee position starting 1 September 2019
Focus: Punching technology
Requirements: Valid secondary school leaving certificate ("Hauptschulabschluss", "Realschulabschluss" or "M-Zug"), passion for technology and an interest in the workflows of series production
Training period: 3 1/2 years
Future prospects: Depending on qualification, possibility of joining tool and fixture construction or metal series production after training
Please apply in writing at the following address:
Haidermetall
Dechantseeser Str. 4
D-95704 Pullenreuth
If you have any questions, please call us on +49 (0)9234 / 9920-0.