For the multispace office or the single office, a desk with fixed or adjustable height, a meeting or a brief talk: HAIDER BIOSWING has the perfect solution for any situation.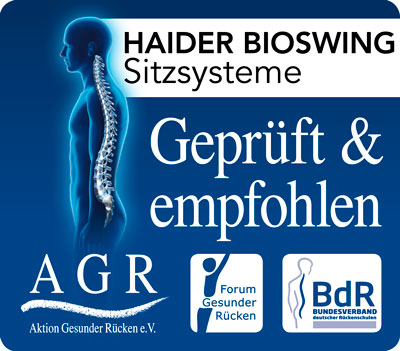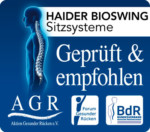 What's more, all our products are certified by Aktion Gesunder Rücken e.V. [Healthy Back Campaign, AGR]:
The range of BIOSWING solutions is diverse. On the following pages, you can find out which option would suit you best. Or you can consult with one of our numerous ergonomics experts in our roughly 150 consulting offices. We can help you to find the best solution for you: simply fill out our contact form.
Discover
or experience
BIOSWING
live!